SG #home
The products from Stoeckel & Grimmler's own collection are made using selected materials with classic, on-trend and timeless patterns.


Thanks to our own in-house atelier, we are able to react quickly and efficiently to special requests and requirements for your own collections and develop the best products for your brand.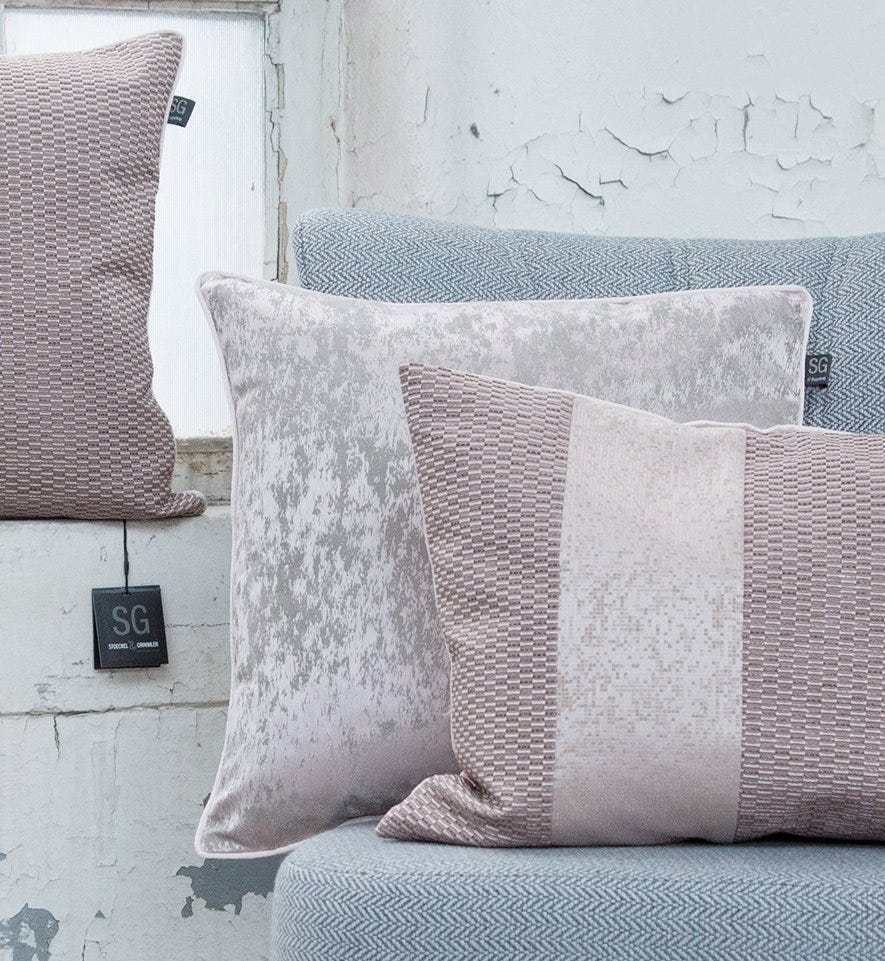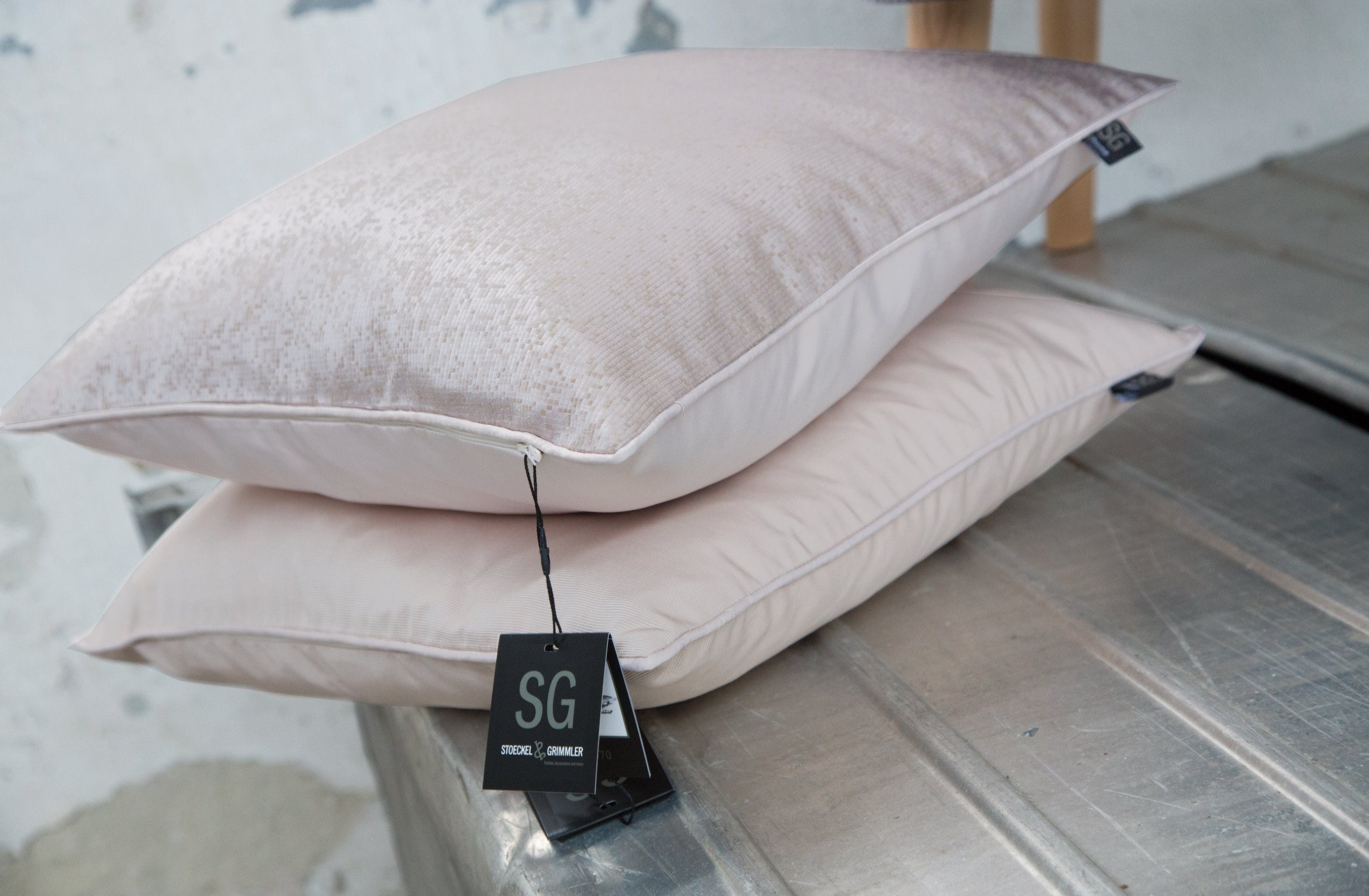 Cushion covers
There are no limits to the imagination when it comes to cushion covers. Whether 40 x 40 cm, 50 x 50 cm, rectangular, round or a completely different shape altogether, there's no end to the options available.

You can also choose from materials like silk, leather, wool, sheepskin or faux fur and a whole host of different designs, colours, patterns, detailing and prints. Own collections can be tailored to your individual wishes.
Ready-made curtains
Not only do undressed windows let in unwanted glances, but they also look bare and unfinished. Finding the matching curtains for a window is a subtle way of making any space cosy and inviting, both from the inside and the outside. Whether ready-made curtains that let through the light or block it out, whether with eyelets, loops or multifunctional curtain tapes – we're sure to have what you're looking for.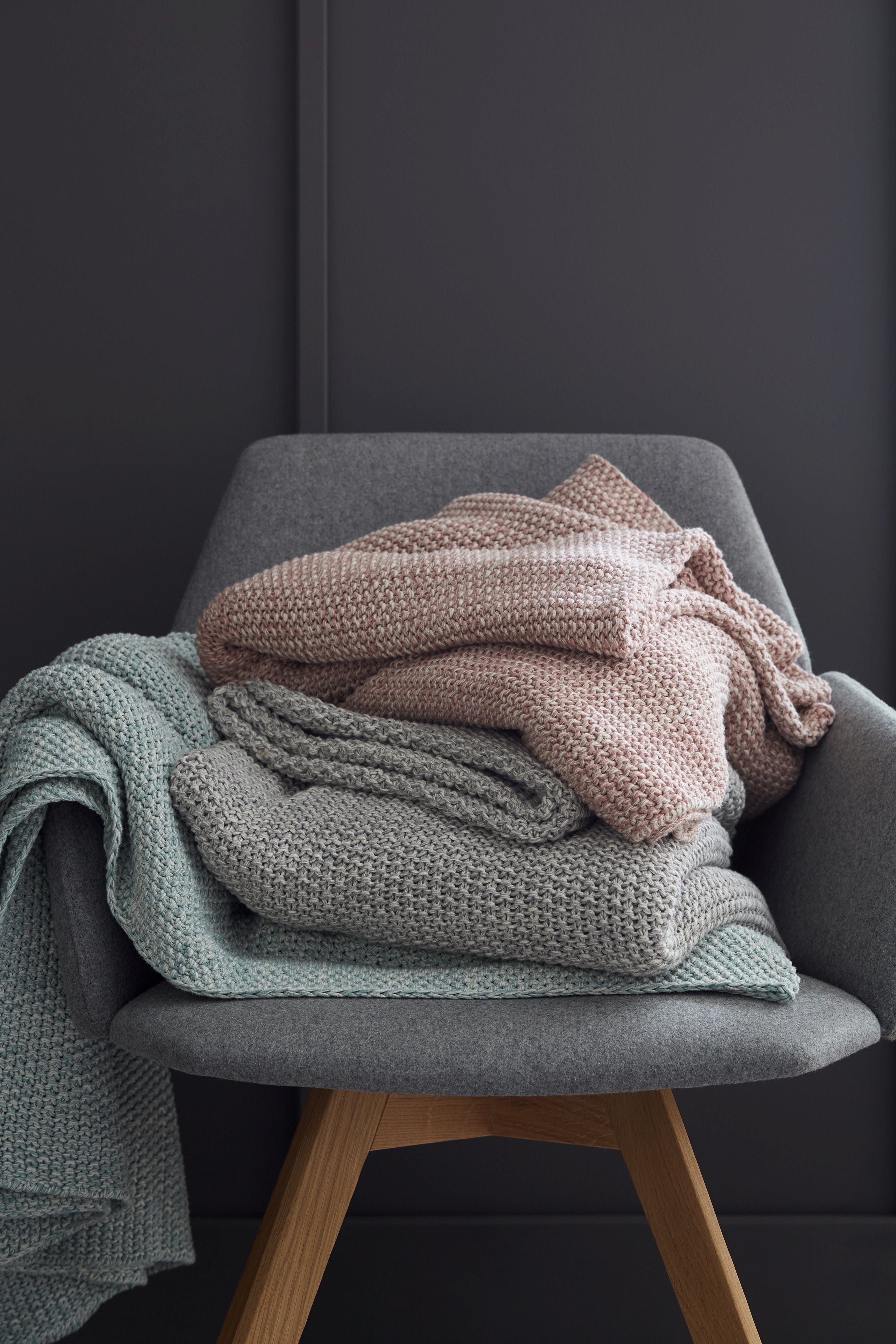 Throws / blankets
A beautiful throw draped on a sofa or bed rounds off your interior décor perfectly. As well as the decorative aspects of throws, they also keep us cosy and warm. Thanks to the wide range of different fabrics available, you're bound to find the perfect blanket to suit your taste. Either with or without fringe edging, in a soft and snuggly fabric or knitted, blankets and throws can be used as a beautiful and functional finishing touch in your home.




...and a whole lot more!
There are virtually no limits to the possibilities when it comes to interior textiles. Get in touch with us to find out more!
Would you like to bring your own collection onto the market?
It would be our pleasure to develop it with you, based on your own ideas and wishes. From decorative cushion covers and throws to ready-made curtains, bedding and towels – when it comes to home textiles, there aren't many requirements we can't meet! Contact us to find out more. We look forward to hearing your ideas and working with you!